Brenda Turnour: Acrylics and Mixed Media
What attracts me to acrylics is their amazing versatility. An acrylic work can be as rich and heavy as an oil painting or as transparent and ephemeral as a watercolour painting.
Periodically, the subject matter is just too wonderful to be confined within the restrictions of a canvas ergo from time to time, I create a work that goes 'beyond the canvas'. Enjoy!
---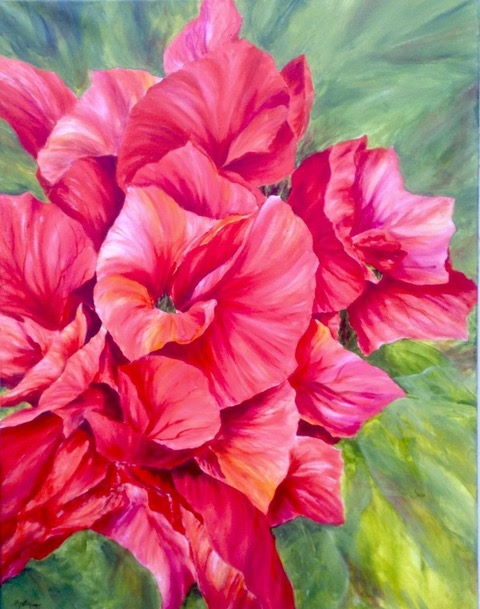 Flamenco
36x27.5" Acrylic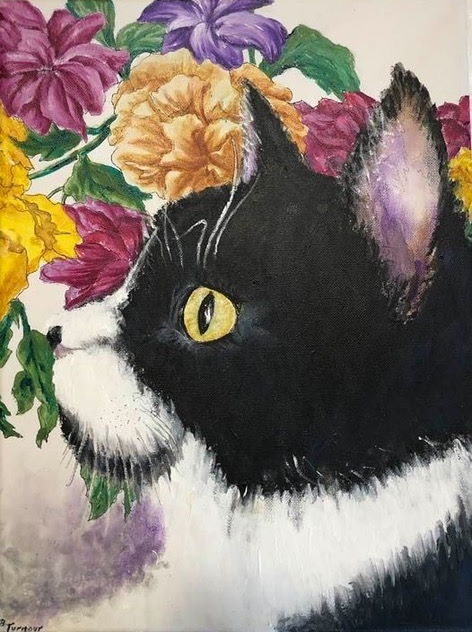 Mimi (Sold)
29x24" Acrylic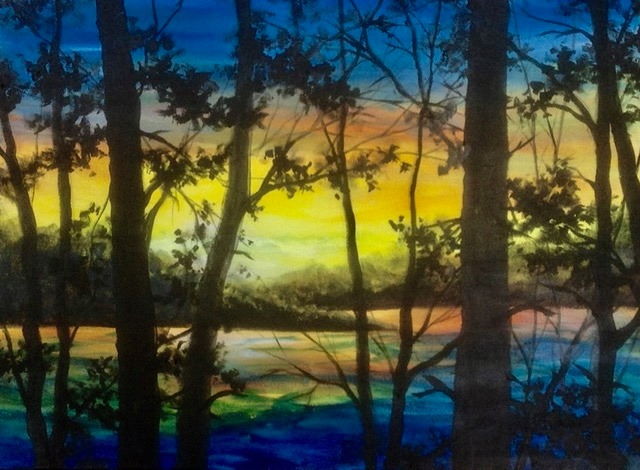 A New Day Has Begun $700
22x26" Acrylic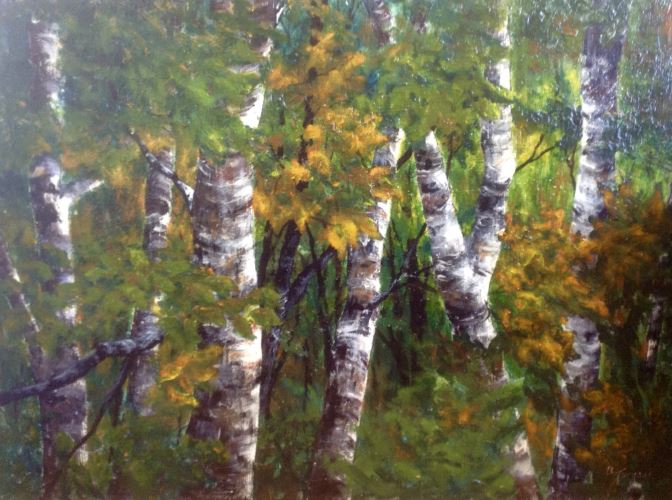 Birch, Birch, Birch
48x36" Acrylic/oil, outdoor installation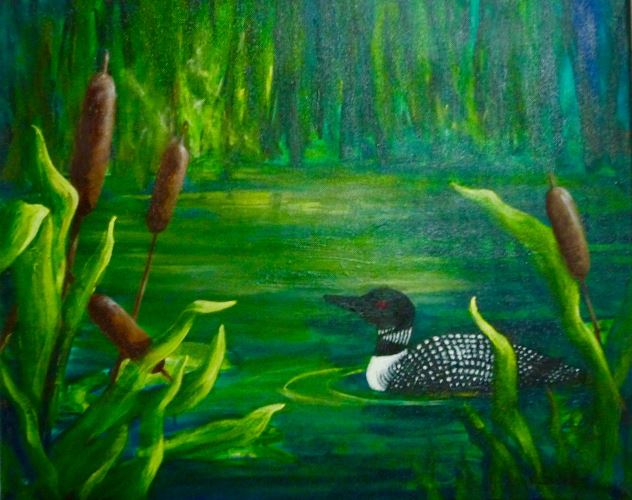 The Call of the Loon
30x24" Acrylic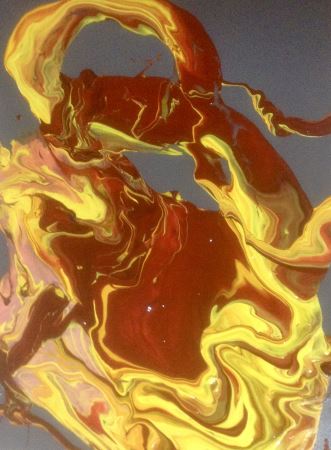 Abstraction
14x19" Acrylic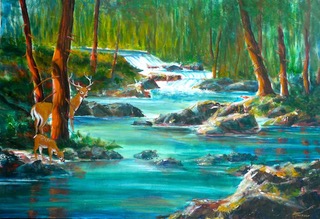 In A Perfect World
14x19" Acrylic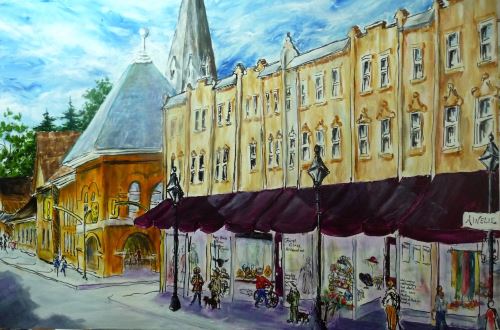 Shop Till You Drop (Ainslie St., Cambridge) (SOLD)
36x24" Acrylic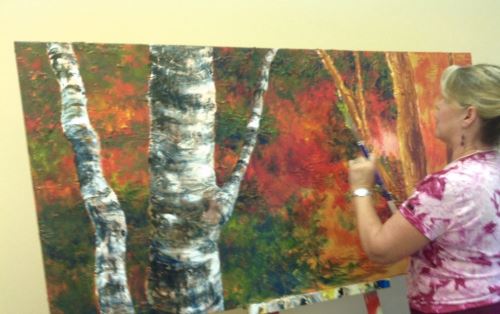 Unnamed (A work in progress)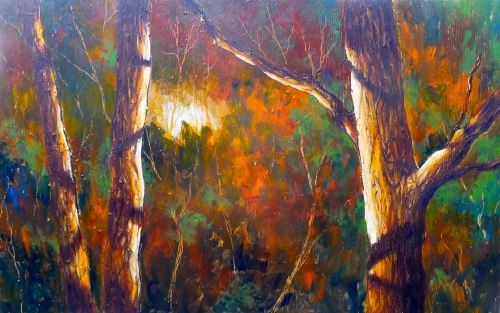 In The Gloaming $2200
48x36"" Acrylic/Oil. Outdor installation
Award Winner - COAA 2015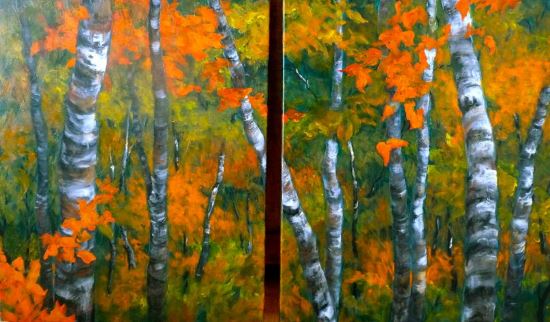 The Trees Sing To Me SOLD $2000
36x24"" Diptych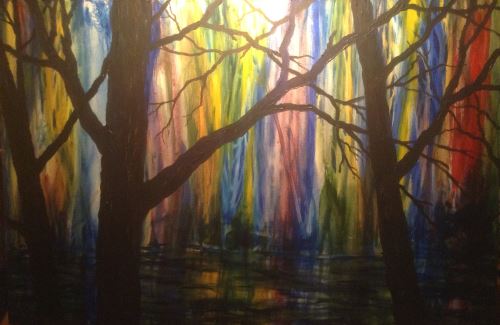 Ghostly Encounters (The Bayou) $800
36x24"" Acrylic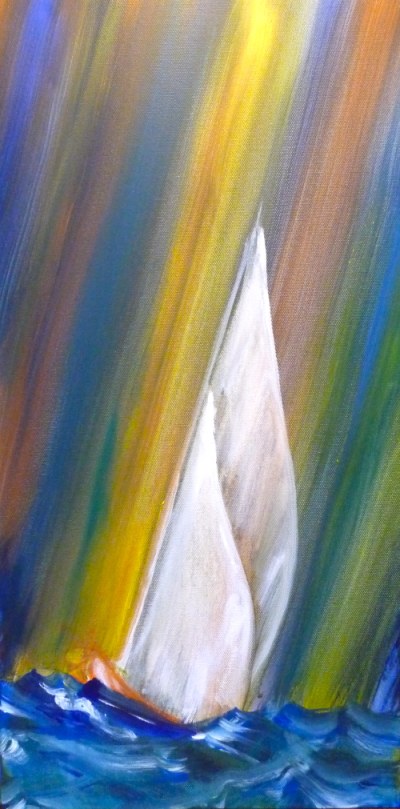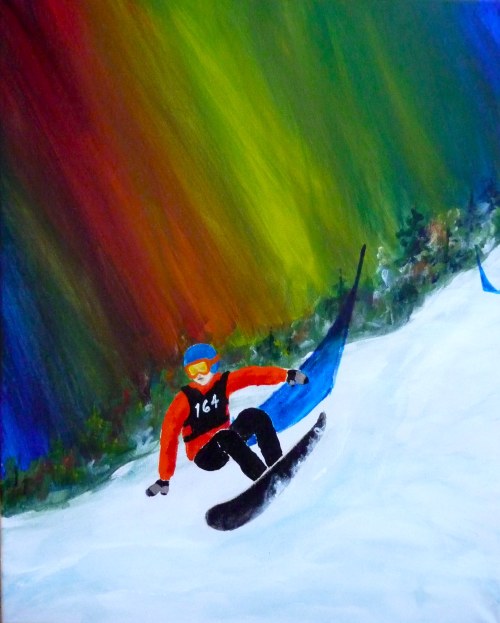 At One With The Elements | Down The Hill Of Dreams (SOLD)
14x20" | 20x24" Acrylic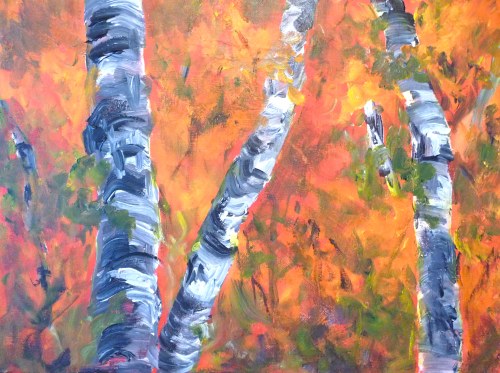 Autumn Blaze
16x12"" Acrylic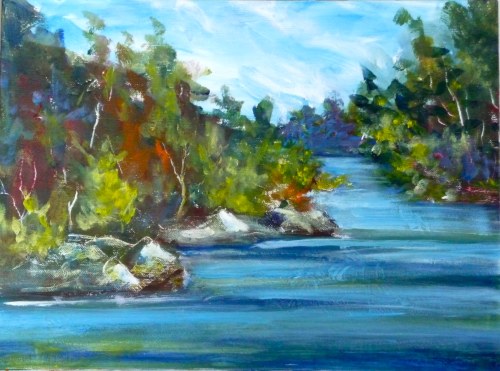 Turning of the Colours
16x12"" Acrylic



Wish I Were Here - Algonquin Park
24x36" Acrylic

Life's Journey (SOLD)
40x24" Acrylic Triptych


Floe
14x12" Acrylic


St. Andrew's Terrace (SOLD)
36x12" Acrylic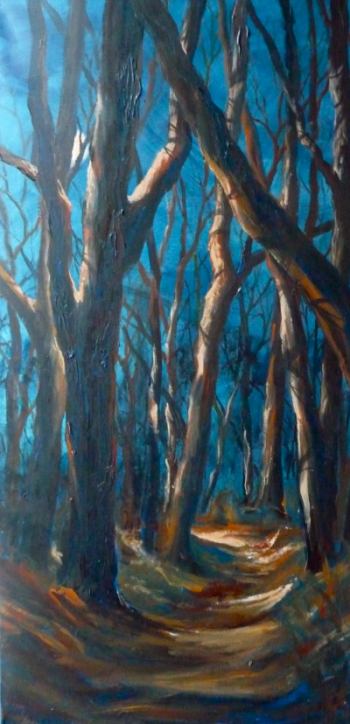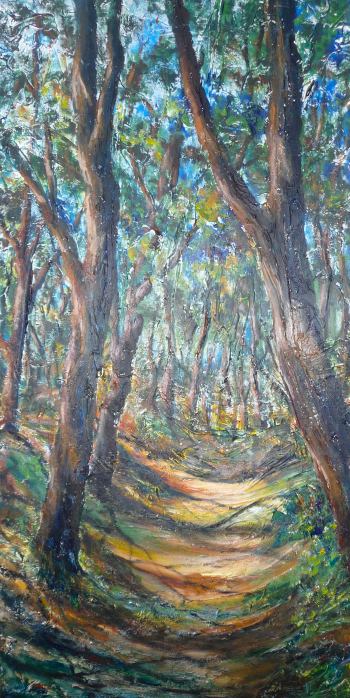 Moonlit Stroll (SOLD) Towerhill Hike (SOLD)
20x40" Acrylic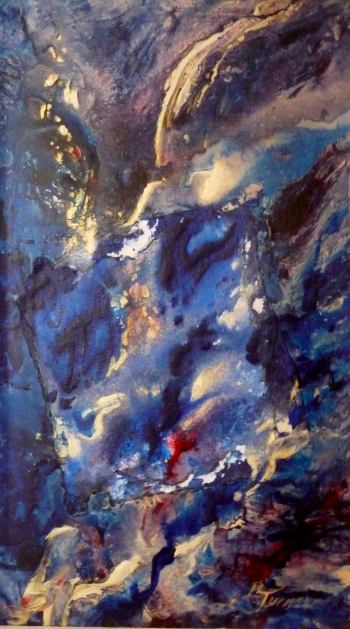 Fusion
9x18" Acrylic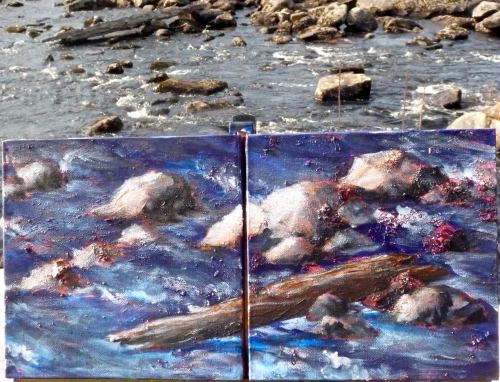 On The Rocks
8x8" Acrylic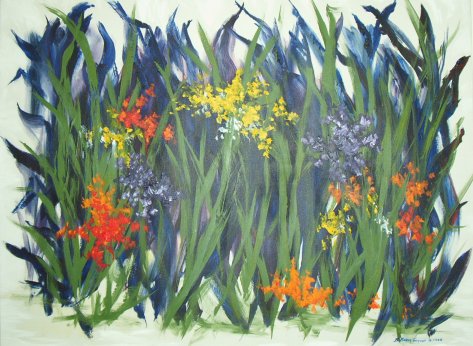 The Secret Garden
30x40" Unframed acrylic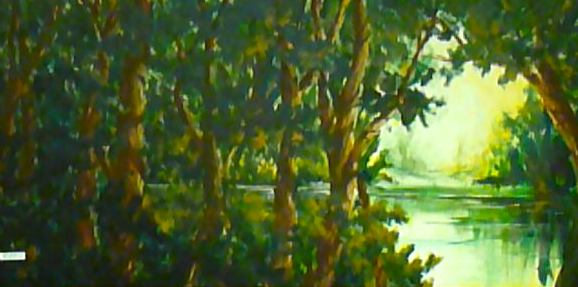 Come Canoe Through Me
40x20" Acrylic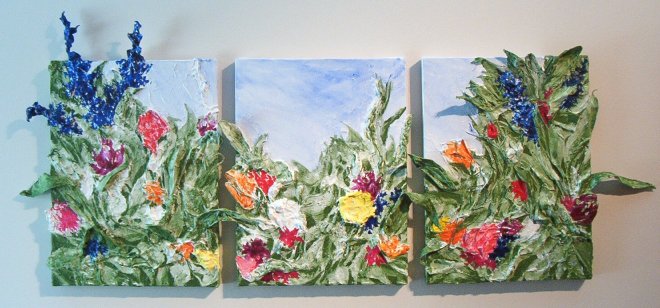 Garden Poetry
40x16" Unframed Triptych, Mixed Media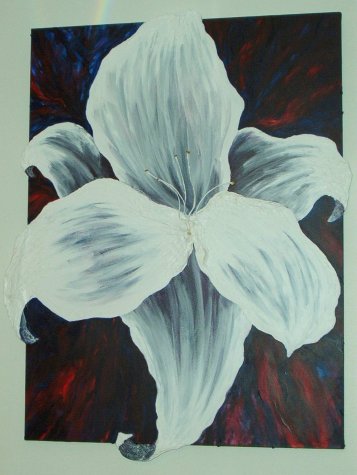 Floating Spirit
34x44" Mixed Media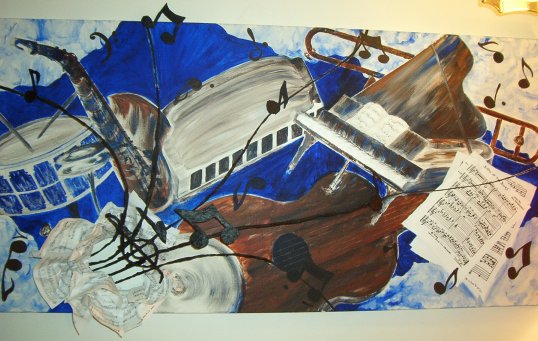 Birth Of The Blues
4x2.5' Unframed Mixed Media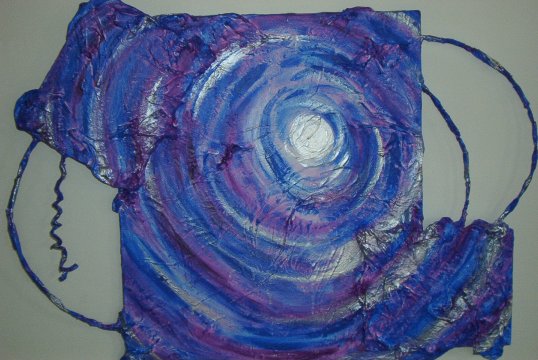 Nova - Birth of A Star (SOLD)
4x2.5' Unframed Mixed Media
---
Contents © 2006-2021 Brenda Turnour